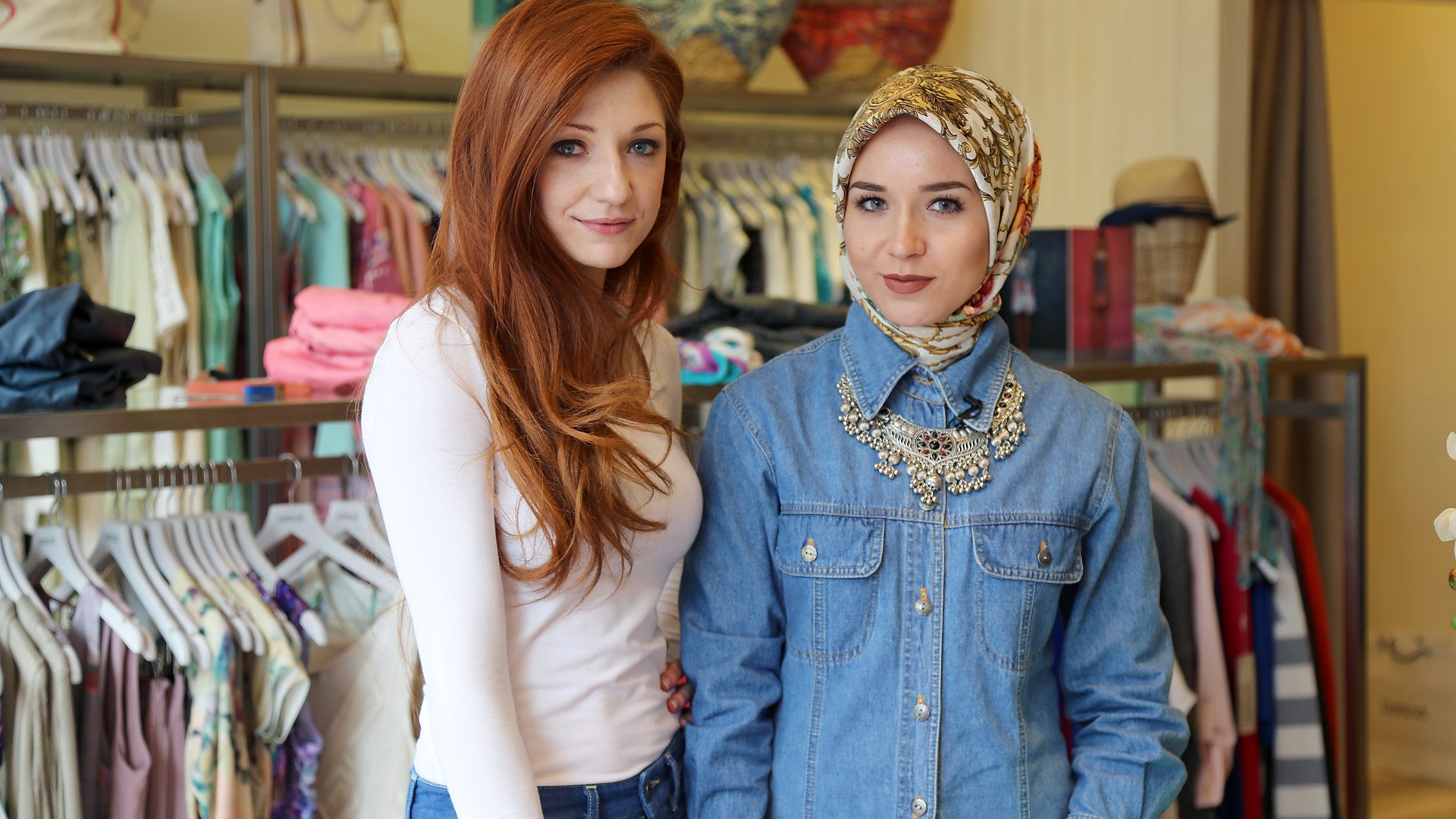 The taboo rule of no white clothing after Labor Day is as gone with the wind as Scarlett. Today's fashionista will delight in wearing white especially when it comes to a Modest White Dress, because as we all know, the deliciousness is in the details. Fashion always runs in cycles, what was old is new again and yet, dressing in a modest style with appropriate accessories is timeless.
Length Really Does Matter
Length is as important a factor as much as the dresses design. A modest dress is usually considered to be of acceptable length when its lowest seam touches just above the knee or any length below the knee allowing the wearer to be able to sit comfortably with her legs or ankles crossed without any issues. The desire to have a less provocative style for day-to-day apparel, especially in the workplace, reminiscent of Jackie Kennedy, has become popular. Numerous attractive styles are available in the maxi length, a long and highly popular relaxed length. Matched up with boots, booties, flip flops, or heels, this length is ideal for practically every woman who wants a cover up with style.
Your Personal Modest Fashion Style
Pending the time of day, location, event, and the desired message you are trying to convey, well, it's all in the details as the saying goes. One should consider sleeve length, garment material, time of year or weather, and your own personal style. This really isn't overthinking as you only make a first impression once and it should be the right one.
Dress Up in Winter White

Winter white is glamorous when adorned with gold or silver chains of varying lengths. Complete the look of your winter white outfit with a set of hoop earrings, a pair of white boots and a white mid-length flared wool coat cinched around the waist, finishing the look with a wool cap with a short visor. If you're not into the retro 60's look of all things mod there are several other ways to accessorize your winter white dress. As the season's progress, a cashmere wrap will heighten the drama of your modestly designed dress paired with a slim clutch and grey pumps for Fall. Accessorize with a dramatic red crystal dragonfly or keep the sophisticated tone with a neutral colored stone or brown leather tassel necklace.
Holiday Glamour in Stylish White
White is the always an appropriate color to wear with just a few modest changes for your "go to" dress. During the warmer months, a simple sweater always adds a bit of flare and will actually change your overall look pending the style of the garment. A duster cardigan added to your wardrobe will take you right into the casual office setting while a draped cardigan in black or grey will offset your white dress for the after-work dinner meeting. Add a couple of silver bangles to your ensemble, and you are ready for an evening of light entertainment and fun.